When is the best time to travel to Paris and in the other French regions ? Planning a trip to France in the coming year? In an ideal world, you probably want to plan your vacation for a time when the sun is shining, the crowds are thin, and there's plenty to see and do.
Don't leave it to chance. Read our guide to weather, crowds, and specific regions, to find out what time of year is the best time to visit France.
What is the weather like in France?
France's weather varies drastically depending on the season. At the height of summer, temperatures regularly reach up to 86°F (30°C). In the last few years, France has seen record heatwaves, with temperatures soaring as high as 104°F (40°C).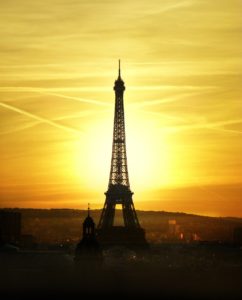 In the winter, however, temperatures can plummet to as low as 32°F (0°C), so avoid traveling to France in December – February if you want to keep toasty (though of course, a cosy break filled with twinkling lights, charming markets, and plenty of vin chaud is nothing to be sniffed at!).
The best time to visit France if you want to avoid the crowds
The main tourist season in France runs from mid-June through to the end of August. Unsurprisingly, this is by far the busiest time of year to visit France, and maybe not the best time to travel to Paris. Popular tourist spots can be very crowded.
Don't want to miss out on the sunshine, but don't fancy battling through the crowds for your morning croissants? The shoulder seasons, between April-May, and then September through to early October, offer mild weather (and even some sun), and – crucially – a significantly shorter line at the boulangerie.
The best time to visit the wine regions of France
From Burgundy to Bordeaux, and Champagne to Côtes du Rhone, France produces some of the most famous wines in the world. But when is the best time to visit France's wine regions? As with anywhere in France, the wine regions will be at their busiest (and hottest) in the summer.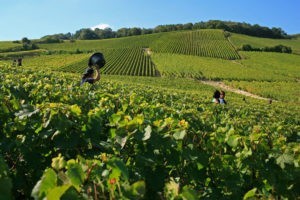 To get the best of both worlds, plan your trip for May-June, and enjoy the mild weather before the big crowds descend. Alternatively, opt for late August to early October. It may be a little busier, but you'll get to witness the most important time of the year: the wine harvest.
The best time to visit Alsace
Bordering Germany and Switzerland in north-eastern France, the Alsace region is a popular spot for tourists year-round. Like the rest of France, the high season is in the summer. Alsace's wine regions are also a popular tourist haunt during the harvest in the early autumn.
However, Alsace really comes into it's own at Christmas time, when some of the best Christmas markets in Europe line the streets. The markets generally open at the end of November, and pack up again a week or so after the New Year – so pack plenty of warm clothes!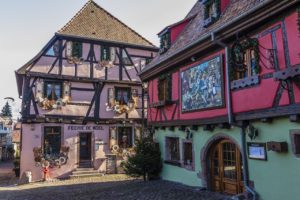 The best time to travel to Paris
The high season in Paris tends to last a bit longer than in the rest of France: from April through to September. However, the busiest period by far is still June to September.
To avoid the crowds without sacrificing the pleasant weather, April and May when all flowers in public gardens are blooming, or September and early October are probably the best times to travel to Paris.
However, it's worth noting that Paris is a popular tourist spot throughout the year, and for good reason: it's charming whatever the season.
From late November to early January, Christmas lights adorn the streets, and the Christmas markets – while perhaps not quite as charming as those in Strasbourg or Colmar– are certainly nothing to be scoffed at! And there are plenty of other fun winter activities in Paris, of course.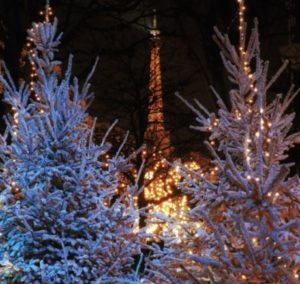 While the early spring can be chilly, a trip to Paris in January-March is the perfect opportunity to check a few of the 130 museums within the city limits off your bucket list. And in April and May, the weather begins to warm up… think strolls along the Seine, picnicking in Parisian parks, and even a trip out to Monet's garden at Giverny (which is at its most charming in May).
The summer months, while busy, are still an excellent time to be in Paris. From city beaches to bike tours around Versailles, there are plenty of activities on offer, and you'll just have to cool off with an ice cream if you get too hot!
And, as discussed, the shoulder season extends into September and October, when cooler – but still mild – weather, and fewer tourists mean you'll have Paris (more or less) all to yourself.
When not to visit Paris
While we can say the best time to travel to Paris is any time of year, there is one period which is best avoided: in August, many Parisians choose to escape the city for their summer vacations. This means that in the first two weeks of August in particular, many restaurants, shops and other businesses are closed – and you may find there are more tourists than actual Parisians!
Still need help deciding when to visit France?
Whether it's a museum-hopping spring-time stay in Paris, a cosy winter break exploring the Christmas markets of Alsace, or a bubbly-sipping tour of Champagne, we're happy to answer your questions and help you plan a trip to France that you'll be talking about for years.
Get in touch today to start planning!