You'd have to try pretty hard not to eat great food in Paris. Every corner boasts its own bar, brasserie or bistro, where you'll more than likely be served up something to make your mouth water. But for your next trip to Paris, why not make food the focus? Here are eight of our favourite things to do in Paris for foodies (all of which can be planned by your favourite Paris trip planner, Paris-toujours!).
Take a tour of a local market
The sights, sounds, and – yes – smells of a French market are an experience in themselves. Paris has plenty of food markets to choose from, and you could easily spend a lazy morning wandering around and taking it in (perhaps before taking your treats to one of the city's many beautiful parks for a picnic). However, with a private guide to show you what's what, translate the cries of the vendors, and maybe even snag you a sample or two, you'll be in foodie heaven.
Learn some new skills with a cooking class in a Parisian apartment
Do you dream of whipping up a quick bouillabaisse for dinner? Wish you knew the secret to baking the perfect baguette? A cooking class in Paris will not only be a fun experience, it will allow you to take a slice of Paris with you to whip out whenever you want to impress your friends at home. At Paris-toujours, we love cooking classes in Parisian apartments, so you can pretend to be a real French chef – if only for the day.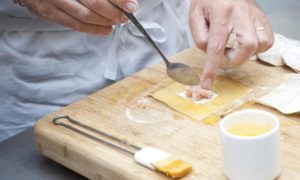 Get to know French cheeses with an introductory tasting
Know your camembert from your comté? Your roquefort from your reblochon? If not, what better way is there to learn than by taking an introductory cheese and wine tasting in a 17th century cheese shop? Even if you're already a connoisseur, why say no to cheese?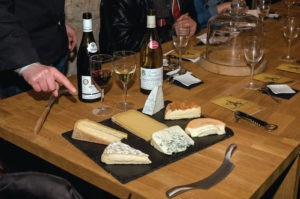 Enjoy dinner at a small bistrot de quartier
Sometimes, the best place to eat in Paris is a simple neighbourhood bistrot. You haven't experienced French food until you've sat down for a slow, relaxed, and delicious meal at a real neighbourhood place. Every bistrot is different, but there'll be some familiar suspects on almost every menu: boeuf bourguignon, steak tartare, foie gras. Just remember the golden rule: if there's English on the menu, walk away!
Visit a traditional boulanger in their workshop
The humble baguette is one of life's simple pleasures.  If you're the one making it though, it's not so simple after all! Meeting a French artisan baker in his workshop will give you chance the ask the questions you've always wanted to (why are baguettes that shape, anyway? And what's the secret to a perfect one?). Be warned: they may not want to give all his secrets away!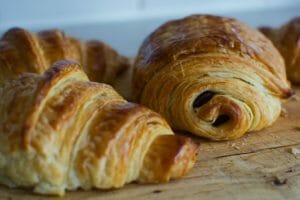 Splash out on a gastronomic dinner in Michelin starred restaurant
It should come as no surprise that there are over 100 Michelin starred restaurants in Paris. For foodies, although dining at one of these fine eateries every night might be a strain on the budget (not to mention the belt buckle), it would be a crime to visit Paris without giving one of them a try.
Picnic in a Parisian park
Here's a secret most Parisians won't tell you: in Spring and Summer, the best place to eat in Paris isn't a restaurant, café or bar – but the Great Outdoors!  Join thousands of Parisians and take your holy trinity of pain, vin and fromage (and whatever other treats you like) to one of the city's many sprawling parks –  or to a scenic spot along the Seine – for a picnic à la Parisienne.
Learn the secrets of chocolate with a guided visit
Want to learn the secrets of the chocolatier? A guided visit to an artisan chocolate workshop will allow you to learn the ins and outs of the master craft that is chocolate-making. You may even get a taster or two, if you're lucky!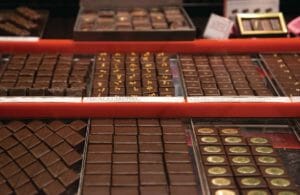 Is anyone else's stomach grumbling? Paris is filled to the brim with markets, restaurants and experiences to make a foodie's mouth water. Want some help fitting in all of these culinary delights? Need help deciding where to eat in Paris? At Paris-toujours, we love making your Paris dreams come true – and if that means doing nothing but eating and learning about food your whole vacation, so be it. Contact us today to start planning your foodie trip to Paris!