It's been a strange year but planning to travel to Paris in 2021 is still a good idea. Many of us have spent months confined at home. We haven't seen our families. We miss our friends. If you're anything like us, you're probably longing to get back to normal life. Work, school, socializing with friends, and – yes – travel. Though things are tough right now, there are signs that travel is quietly opening up again, and that we can start dreaming of trips abroad in 2021. After all, after the year we've had, we're all going to need a vacation.
You may already have been tentatively Googling destinations for your 2021 vacation. Though there are endless places to choose from, at Paris-toujours we firmly believe that Paris is always a good idea.
Charming Whatever the Season
If you're planning to travel to Paris in 2021, there are a lot of things to consider. As with any vacation, you'll want to know what the weather is like in Paris, so you know what to pack.
Like New York or London, the weather in Paris can vary drastically depending on the year, reaching as high as 90°F (35°C) in the summer, and sometimes dropping to 32°F (0°C) in January or February.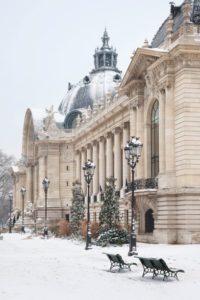 The great thing about Paris though, is that is really is charming whatever the weather. If you're traveling to Paris in the winter, wrap up warm and stroll through streets adorned with twinkling Christmas lights. And there are plenty of reasons to visit Paris in the summer too, from city beaches to bike rides around the grounds of Versailles.
And that's without even mentioning some of the best ice cream you've ever tried… Even a wet day won't spoil your Paris getaway: there are plenty of fun rainy-day activities in Paris.
Fabulous Food, and Oodles of Culture
Let's face it: you just can't beat Paris for delicious food. Sure, there are expensive, Michelin-starred restaurants, which you should definitely try at least once in your life.
But the great thing about Paris is that even in a basic corner bistrot, brasserie, or boulangerie, you're probably going to get a decent meal (or just a croissant to snack on between sight-seeing stops). Our advice? Just stay away from the top tourist spots (Saint Michel, or up by the Sacré Coeur in Montmartre), and you'll be impressed.
As for culture, Paris has an estimated 130 museums within its city limits. Whether you fancy strolling past statues at the Louvre, inspecting Impressionist paintings at the Musée d'Orsay, or mooning over modern art at the Centre Pompidou, Paris has you covered.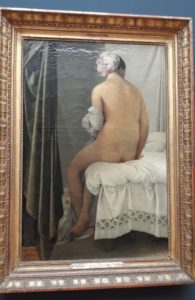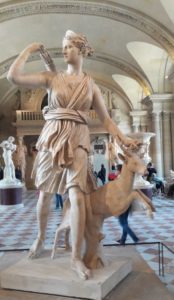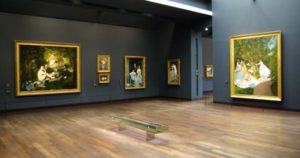 For something more unusual, why not check out the Musée de la Chasse et de la Nature for stuffed animals kids will enjoy gawking at, or the oldest museum in the world, the Musée des Arts et Metiers (arts and crafts)?
And it's not just museums, of course! From outdoor film screenings, to theatre, to live music, Paris has no end of treats to whet your cultural appetite, and make your Paris holiday one you'll never forget.
Something for Everyone
If museums and delicious food don't get you excited, don't write Paris off just yet. It's a vibrant city, with plenty going on, so with a little research you'll find that there really is something for everyone.
Unusual things to do in Paris include exploring the macabre catacombs, learning to ballroom dance in the Jardin Tino Rossi, and even just strolling trendy neighborhoods on the hunt for street art.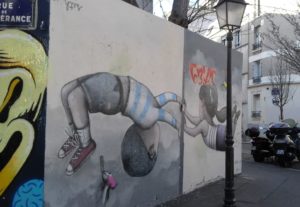 Need a little help finding off-the-beaten-track, unusual Paris activities? At Paris-toujours, we've organized cooking classes, treasure hunts, and even tours to help you take the best selfies in Paris and hoover up some Insta-likes.                                                                                        
Is it Safe to Travel to France?
At the time of writing, it may not be very easy to travel to France, depending where you are. However, forecasts for 2021 are looking positive, with many in the travel and tourism industry saying that travel to Paris in 2021 isn't out of the question. Of course, it's best to check government advice from your country before booking.
Inspiration for Your 2021 Paris Holiday
While you might not be ready to commit to booking your Paris holiday just yet, that means you have more time to research, make plans, and get excited. In the meantime, why not check out our day tours and sample custom-made itineraries for some inspiration to travel to Paris in 2021 ?