Looking for the perfect wine tasting in Paris ? A city with a bar, bistro or brasserie on almost every corner, there's no better place than Paris for sipping a chilled glass of white as the sun sets over the impressive skyline. If you really want to make the most out of the city's wine scene, here are our tips on the best wine bars and wine tasting Paris has to offer. Want to go a little further afield? Scroll down for our tips on the best wine day trips from Paris!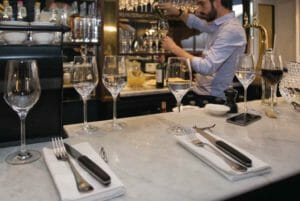 Paris Wine Bars
A selection of our favorite Paris wine bars, as recommended by wine expert Anne Dumont: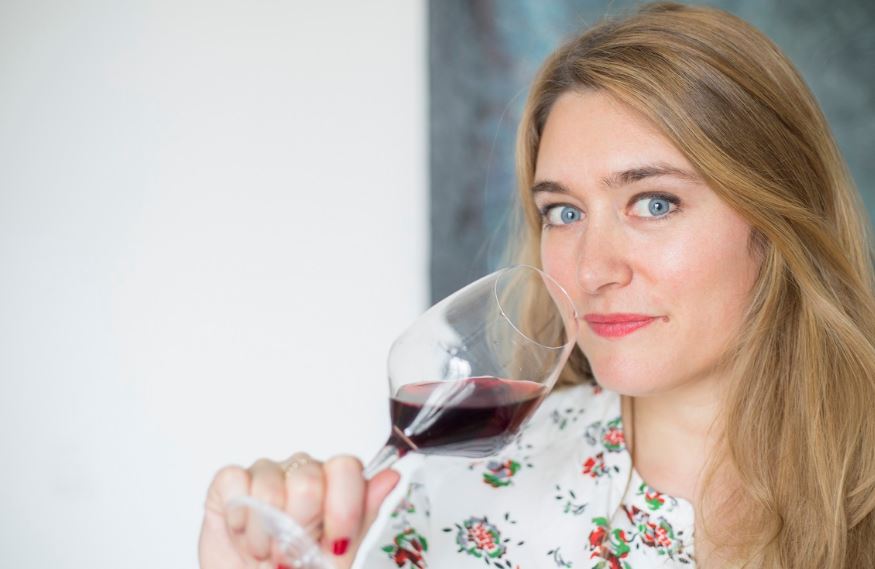 Le Redd, 28 rue Saint Saveur
The fine selection of wines both French and foreign by the glass is just one reason to visit Le Redd. Their friendly atmosphere, "build-your-own planche" system and delightful brunch on weekends make it a place not to miss. Reservations are advised. 
Frenchie Bar à Vins, 6 rue du Nil
Frenchie isn't the most budget-friendly of Paris wine bars, but they do have a list of beautiful wines as long as your arm. They also serve decidedly gourmet small plates and sharers (think Tapas, French-style). There are no reservations, so arrive early.
Le Barav, 6, Charles François Dupuis
With a selection of over 250 wines by the bottle, there's plenty of choice at this friendly, authentic bar. If you can't agree, you can always pick from a selection of rotating wines by the glass. Hungry? They also serve excellent planches and meals.
Les Caves de Prague : 8 rue de Prague
If you're looking for a friendly ambience, wines for all budgets, and delicious planches, you can't go far wrong with Les Caves de Prague in the trendy 3rd arrondissement. Don't be fooled by the name: the wine here is strictly French.
Wine Tasting in Paris
Our suggestions for some of the best wine tasting Paris has to offer:
Situated in the beautiful Galerie Vivienne, a 19th Century covered passage, Caves Legrand is a well-stocked wine shop which doubles up as a bar. As well as private bookings, they offer a regular program of wine tasting experiences, such as 'wines of the Mediterranean basin', or 'blind tasting'. They even have a 3-session "Wine School", for those of us who are not yet experts!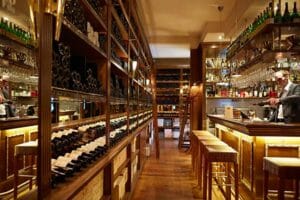 Housed in the wine cellars of Hôtel de Trudon, once home to Louis XIV's sommelier and candlemaker, Les Caves du Louvre are worth visiting for the venue alone. A self-guided tour of the cellars invites you to explore the science of wine, with a room devoted to each of the five senses. The final sense – taste – will have you putting your new-found knowledge to the test at the bar. 
Day trips from Paris
France is not a huge country, and day trips from Paris are a convenient way to visit some of its most famous wine regions.
Here are our suggestions for three wonderful wine day trips from Paris:
The high-speed train between Paris and Reims means that your Champagne tour can be underway less than an hour after leaving Paris. You'll spend the day wandering vineyards and picturesque towns, and visiting wineries bearing world-famous names like Moët & Chandon or Veuve Clicquot.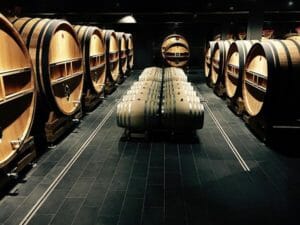 Less than two hours from Paris, the Burgundy region is sprinkled with medieval villages, mustard fields, and vineyards. And did we mention the wine? Unique in France, Burgundy has over 1000 unique climats: vine-plots with their own specific geological conditions and microclimates. Carefully marked out throughout the centuries, a list of Burgundy climats will reveal such famous names as Romanée-Conti, Pommard, and Clos de Vougeot.
Also within an hour's train ride, a day trip from Paris to the Loire Valley will give you the chance to see beautiful rolling landscapes, explore medieval castles, once home to French royals, and – of course – taste plenty of delicious wine from France's most diverse wine-growing region. What's not to love?
Need help organizing your wine tasting in Paris, making wine bar reservations, or organizing day trips from Paris to one of France's world-famous wine regions?
With the help of our new partner, WSET 4 certified Anne Dumont, we would love to help you create the wine itinerary of your dreams, whether that's a Champagne tour, trip to Burgundy or the Loire Valley, or a unique wine-tasting event here in Paris.
Contact us today to get started!