When we think of Paris, we tend to think of romance, but why let the couples have all the fun?
Paris is packed with fascinating museums, sensational shopping and of course, killer cocktails. Why not leave the men (and the kids) at home and rally the ladies for a girls weekend in Paris? You've earned it!
We know organizing any trip to Paris can feel overwhelming, so we've gathered some tips to help with three of the most important elements of your Paris trip.
Shopping
From world-famous department stores to dingy basement thrift stores (with plenty more in between), the shopping scene in Paris has something for everyone (and every budget).
Our top three neighborhoods for Parisian shopping:
For thrift shops and trendy boutiques
A lively, quirky maze of narrow, pre-revolutionary streets, the Marais is the go-to neighborhood for hunting out vintage bargains or browsing hip independent boutiques. Just make sure you leave room in your luggage for the treasures you're sure to snag.
For rubbing shoulders with fashion industry pros
The rue Saint Honoré is where Paris' fashion editors do their shopping. Think chic parfumeries and concept stores, which give way to major fashion houses (Chanel, Gucci, Saint Laurent…) as you cross from the 1st arrondissement (neighborhood) to the 8th and the road becomes rue du Faubourg St-Honoré.
For luxury & designer brands
If you're ready to drop some serious euros on a few designer pieces, there's no place better than the Saint-Germain-des-Pres neighborhood, where you'll find designer stores from Boss to Burberry. Even if you're on a budget, check out the Hermès store on rue de Sèvres: it's housed in an old art deco swimming pool.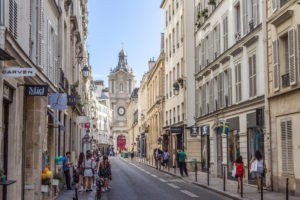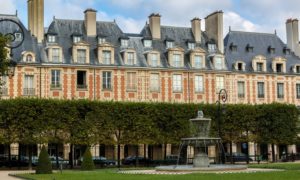 Museums
While beating back the crowds at the Louvre to catch a glimpse of the Mona Lisa is certainly an experience, Paris is filled with smaller museums which are much more suited to a relaxing girls trip.
Three ideas for smaller museums:
Musée de la Vie Romantique
Don't worry – we're talking Romance with a capital R here, not cutesy stuff. This small museum is housed in the former home of Romantic painter Ary Scheffer, but the real joy of this hidden gem lies in its garden, and outdoor café.
https://museevieromantique.paris.fr/en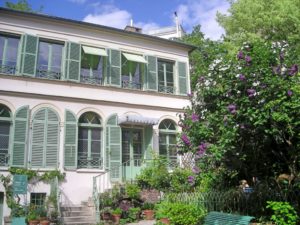 Auguste Rodin is renowned as one of the fathers of modern French sculpture, and this museum houses over 6,000 examples of his work. Like the Musée de la Vie Romantique, though, one of the museum's highlights is its extensive garden, which is sprinkled with sculpture.
Celebrated as the master of the female nude, Aristide Maillol has this museum devoted to him thanks to Dina Vierny, the model and muse who was influential in the latter part of his life. It's just a short walk from the Musée Rodin – so you could even squeeze both into an afternoon!
https://www.museemaillol.com/en/home
Cocktails
Would a girls trip really be a girls trip without cocktails? Well, maybe – but it wouldn't be nearly as fun. Almost every bar in Paris offers cocktails of some sort, so you'll never be short of options, but here are some ideas for a cocktail experience that will stand out from the rest.
Two ideas for a cocktail you'll remember:
Introduced by the Minister of Tourism in 2010, the distinction "Palace" is given only to the very best 5-star hotels in France. Dropping in for a drink can be the perfect way to add a little luxury to your girlfriends getaway. Sure, it's not going to be cheap, but the opulent lounges and signature cocktails will ensure it's a drink you'll remember.
Hunt down a speakeasy bar
If you know where to look, there's no shortage of "secret" bars in Paris: unassuming facades conceal 1920s-esque "speakeasies", inspired by prohibition-era America. While these days anyone can find them with a quick Google, there's still something exciting about sneaking through a hidden door in a pizzeria, laundromat or Chinese restaurant and finding yourself immersed in tinkling jazz and Great Gatsby glamour.
From cooking classes to perfume-making workshops, spa pampering to picnicking in the park, Paris has plenty more to offer for a fun-filled girls weekend.
If you want to be sure your trip runs smoothly, consider hiring a Paris trip planner. At Paris Toujours we specialize in designing custom itineraries to suit you, so you can leave the worrying to us and focus on enjoying your well-deserved girls trip.
Contact us today to start planning your trip!