Good news for the foodies : the Chandeleur comes soon, on Saturday February 2nd this year, and it will be a great opportunity to relish good crêpes, the famous Breton speciality during your stay in Paris. Here are our best addresses of crêperies in Paris :
1- Ty Breizh
Probably the most authentic address for a Breton crêperie in Paris. Located at the feet of the Montparnasse train station where trains from Brittany arrive, it has been awarded the best crêperie of Paris.
52, bd de Vaugirard, 15th arrondissement
2- Galette Café
A contemporary crêperie offering Cancal oysters with delicious buckwheat galettes as well as sweet crêpes for dessert.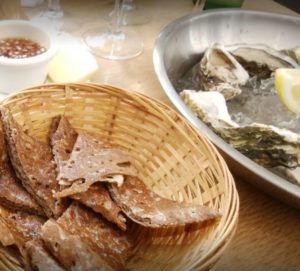 2, rue de l'Université, 7th arrondissement
3- Little Breizh
Little Breizh is a tiny place but of great quality. Do not miss its blue window when walking by in this very lively neighbood near St Germain des Prés !
11, rue Grégoire de Tours, 6th arrondissement
4- Breizh café
A genuine and modern crêperie serving galettes and crêpes with high-quality ingredients, sourced directly from Brittany. Try for example the smoked
herring galette, with Saint-Malo potatoes that will make you feel traveling to St Malo.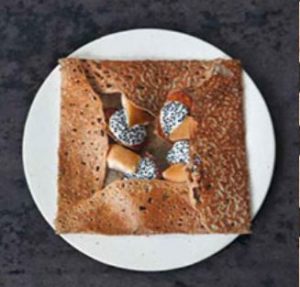 109, rue Vieille du Temple, 3rd arrondissement
We recommend more good restaurants in our custom made itineraries for your vacations in Paris.  Bon appétit !